Folk Festival Camping
Stay with us on The Meadows at the official campsite for the Wimborne Minster Folk Festival weekend of 8, 9, 10 June 2018. Tents, campervans and caravans are welcome throughout the weekend on our basic green field site. Continue reading below to find out more information about the campsite.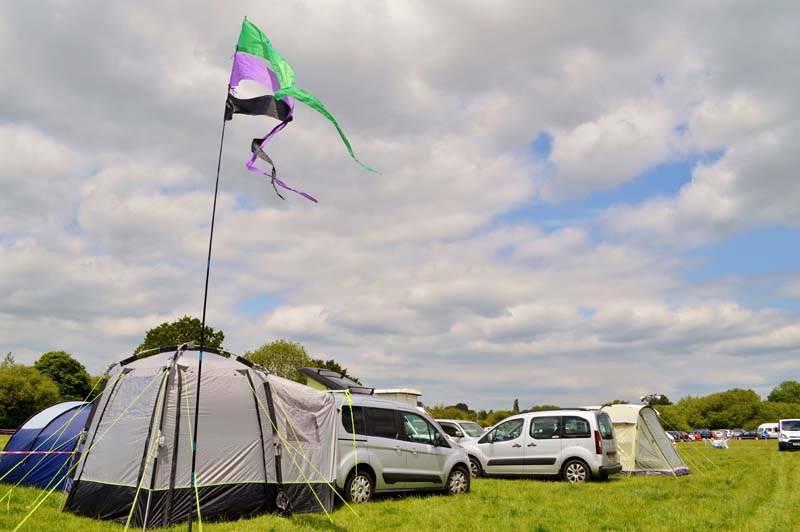 Camping
Pitch your tent with unspoilt views of the Dorset Countryside and stay in close range of the town centre.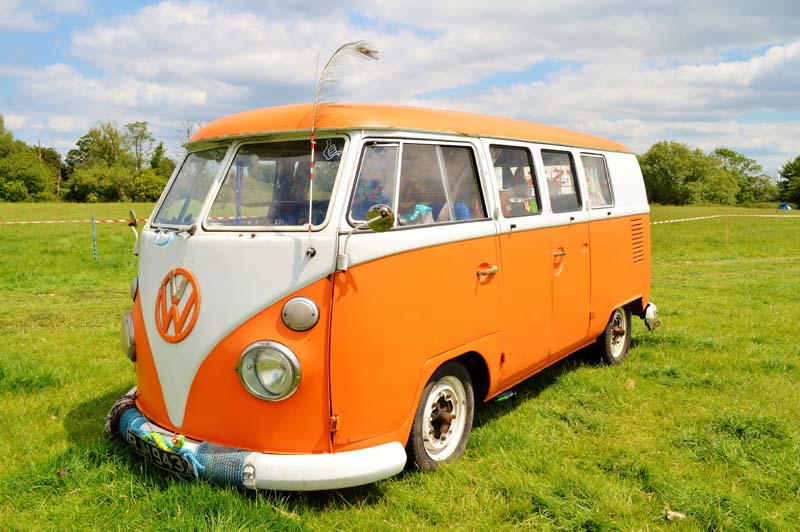 Live-in Vehicles
Bring the comforts of home and stay on site in your camper or caravan, book your space online today.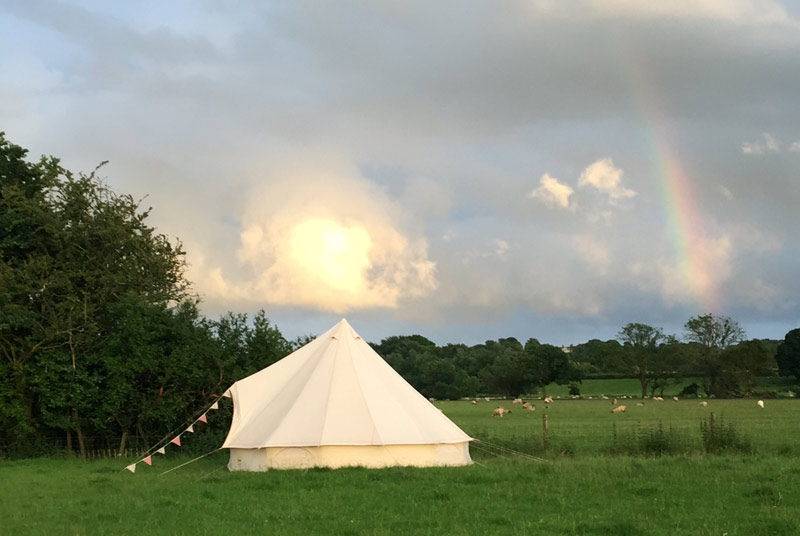 Luxury Bell Tents
Contact us directly to book our Luxury Bell Tents over the festival weekend, but hurry, there's limited spaces!
Bookings can be made in advance online or at the gate during the folk festival weekend on 8, 9, 10 June 2018. Please note that our campsite is only operational for the folk festival weekend.
Prices are £7.50pppn + booking fee if bought online or £8.50pppn on the gate. Book Online Now
About the Site
Our site is located in the meadows just by Julian's Bridge on the B3078, a short walk from Wimborne's town centre. The entrance will be well sign posted. Please note that there is no footpath on Julian's bridge, so please take care when crossing at all times.
The campsite will be open 24hrs from 9am Friday to 10am Monday of the folk festival weekend (8, 9, 10 June 2018), with security on site around the clock for your safety.
Amenities
Toilets and showering facilities will be available on site and will be regularly serviced. This is not a permenant campsite and the facilities are temporary festival type toilets and showers.
There is no power hook-up facilities for your live-in vehicle.
Food and drink will be available on site at an extra cost from the Friday, provided by a mobile catering facility. Please check opening times when on site.
Site Rules
Entrance to the meadows will be strictly by CAMPING WRISTBAND ONLY and these will be checked everytime you come through the gate. Please bear this in mind when suggesting friends visit you on the site as they will not be allowed in without a camping wristband.
We have no objections to residents bringing in any food and drink they require including alcoholic beverages. If drinking alcohol on site please drink sensibly, anyone causing a disturbance will be removed from the site!
We allow raised BBQ's and camping stoves but we ask people to take responsibility to make sure any equipment they have is in safe working order and that it is used correctly to avoid accidents or fire. Open fires are NOT allowed.
Well behaved dogs are allowed on site, however they must be kept on a lead at ALL times due to surrounding livestock. We also ask owners to respectfully clean up after their dogs.
Our fields are part of a working farm, please take all rubbish home with you and don't leave any traces of your stay.
Thank you for choosing Meadows Campsite